Regular price
$ 52.00 USD
Regular price
Sale price
$ 52.00 USD
Unit price
per
Sale
Sold out
Share
The super hard tempered glass cutting board features a hand-tinted image  created from an archival postcard by Nantucket's own Henry Wyer. 
 Fishing has been integral to this island's history since well before any European first set foot on this picturesque island 24 miles off the Massachusetts coast.
 Its proximity to some of the North Atlantic's great fishing banks ensured that small boats, carefully handled by those familiar with the perils of local waters and willing to work hard, could eke out a living hauling cod, halibut and other such edible stocks from the sea.
 The challenge unique to Nantucket fishermen was the fact that salt required to preserve their catch was never available on a large scale.
Two attempts at salt works on the island failed due to the fog the island is prone to and its adverse affect on the evaporation that made these works viable
The island's four fishing villages reflect a heritage that extends to its Wampanoag roots. Sconset, on the island's eastern shore, was a seasonal fishing village of tiny shacks with attendant fish-drying racks called "flakes." It derived its original name 'Siasconet' from the Wampanoag name given as "the place of great bones." 
In the 1880s, a Nantucket native and then New York photographer, Henry S. Wyer returned to the island and began photographing fast disappearing aspects of the island life he remembered. 
The island's rich whaling industry, and the wealth it provided the island's population were now in decline. Summer tourism, which would replace it as the island's financial mainstay, was in its ascendency.
In this image, Wyer captured a group of the island's small fishing fleet as they prepared to sail out on a summer morning to make their living from the sea. It was made for the tourist trade, but its import goes beyond that purpose.
The colors present the best of the rich hues that hand-tinted postcards of this era are known for and which are now often seen, and deservedly admired, in larger print formats.
The history reflected in the scene is not the Nantucket of whaling ships mastered by hard Quaker captains. It is the lesser known history of the island's fishermen - Cape Verdean, Finnish, Portuguese and Irish - who worked and continue to work a trade measured in daily catches in unpredictable waters.
To learn more about them, read "The Other Islanders - The People who pulled Nantucket's Oars." by Frances Kartunnen. [Italics failed]
View full details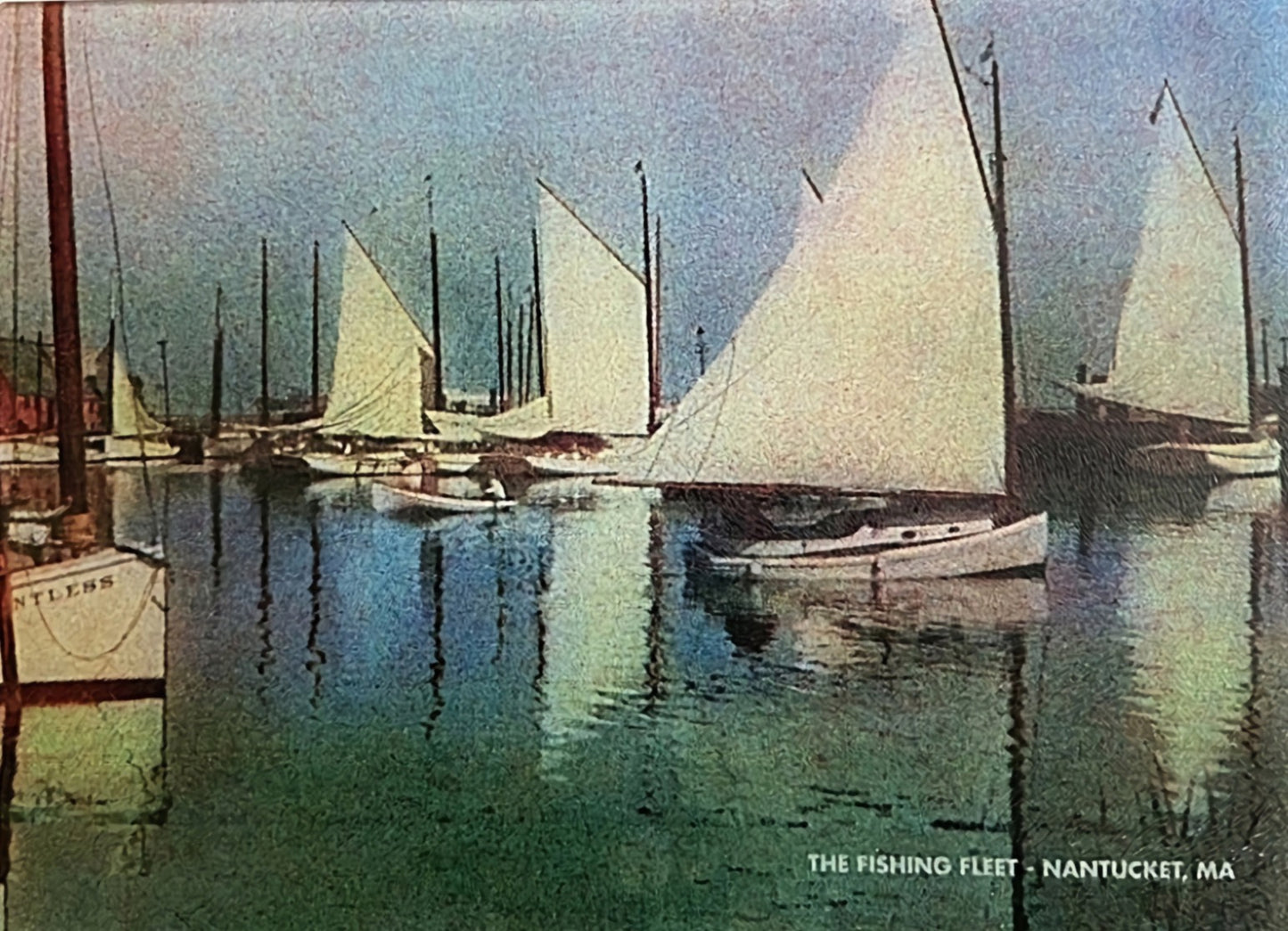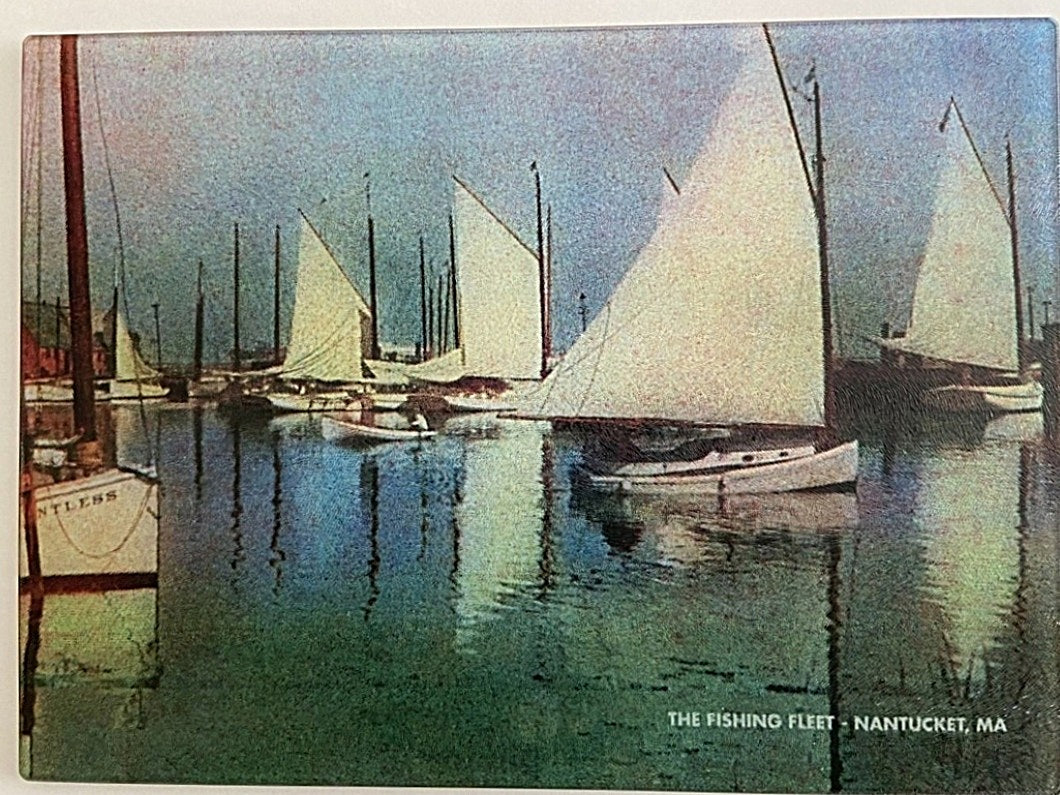 Shipping

All orders will ship USPS Priority, unless otherwise requested. The timing of Holiday deliveries cannot be guaranteed, but all efforts will be made to have your purchase arrive on time.

Returns

Money back guarantee on all orders within 30 days.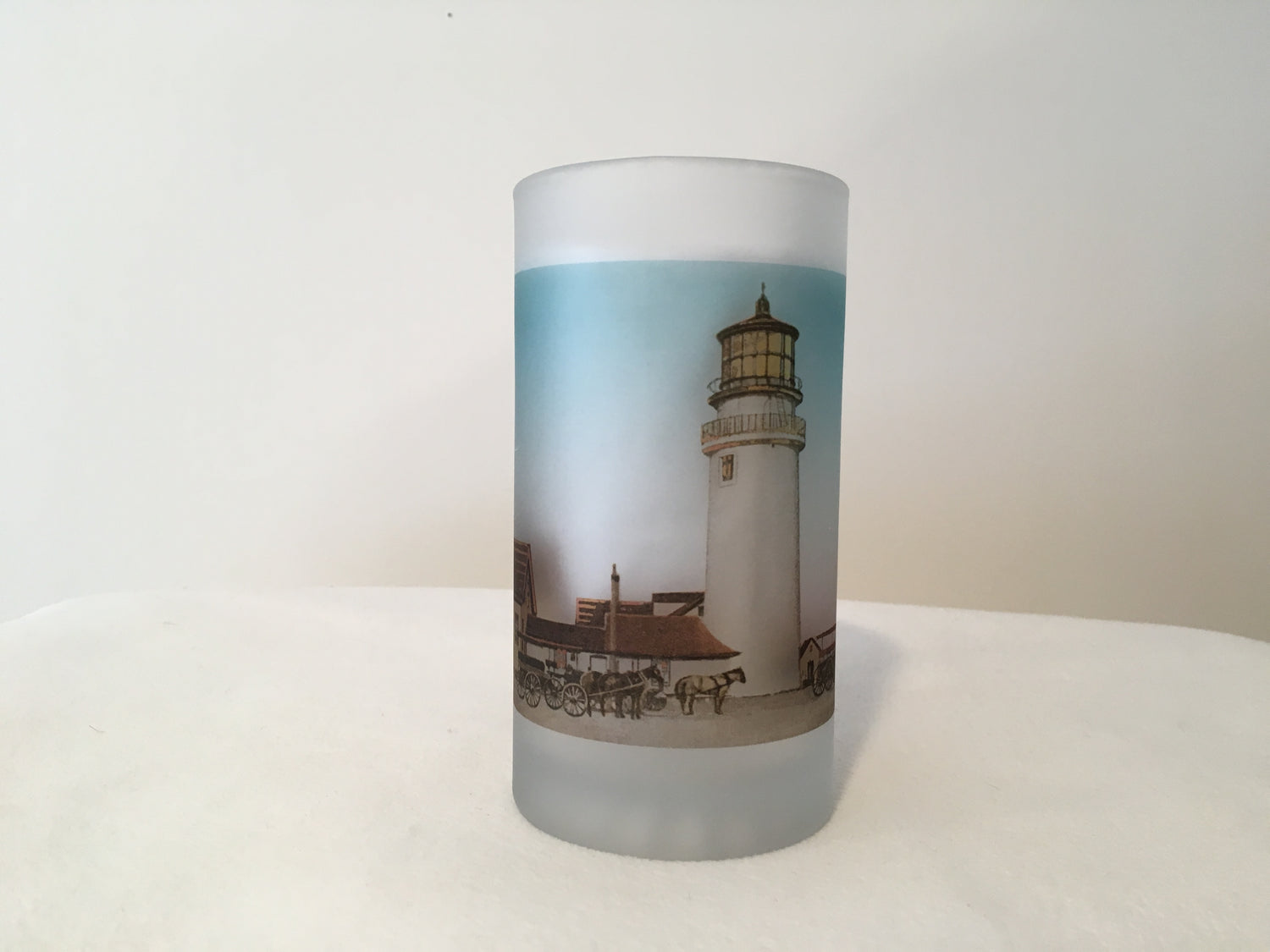 Here's another popular result for folks who've searched recently.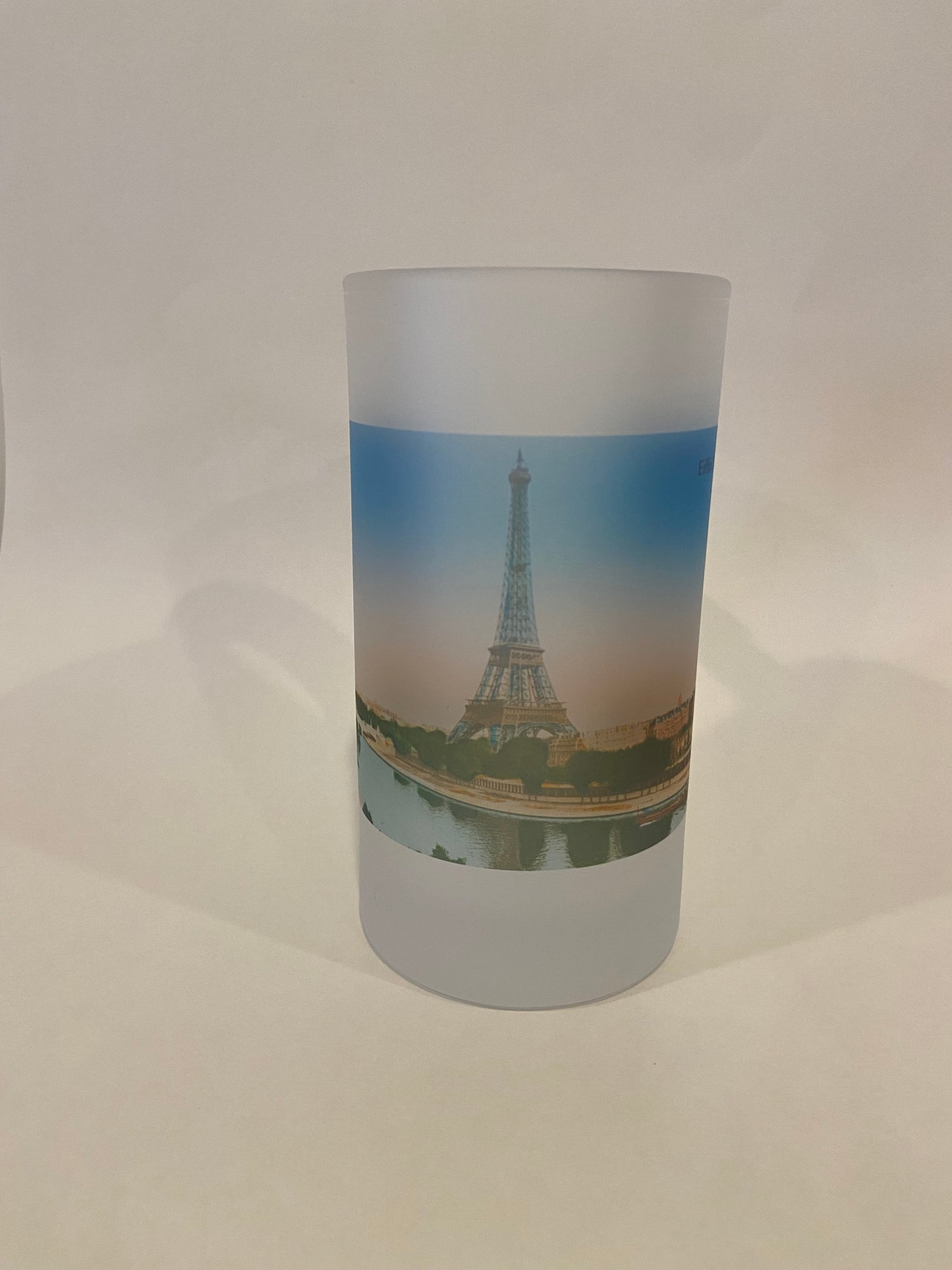 All our product colors reflect the palette of the original hand-tints and match well with each other in groupings by subject or location.